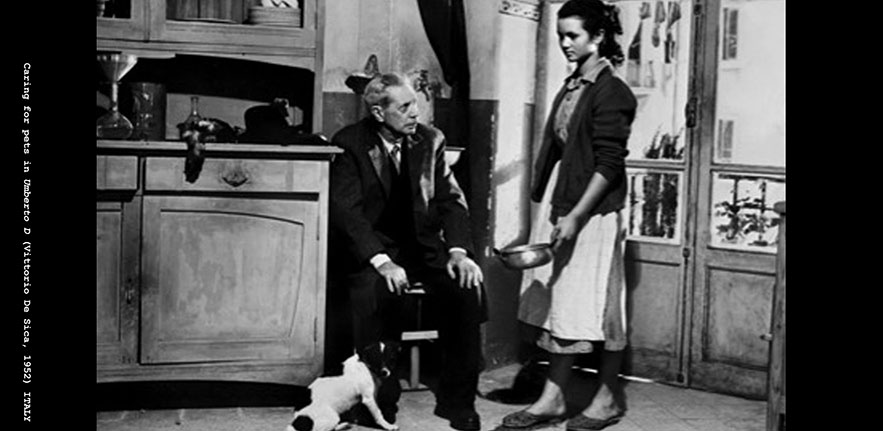 Space is an expression of how societies see themselves, while films, as spatially organized narrative constructs, reveal with unique immediacy architecture as experience. The CineMuseSpace project compares and contrasts these spatial differences deeply embedded in the cinematic image, in order to generate a greater level of understanding and engagement amongst different cultures.
Central to the research is the construction of a cinematic ontology of spatial cultural differences that will focus on representative films from both the Western 'naturalism' tradition [Europe/USA] and from the Eastern 'analogism' tradition [China/Japan]. This distinction is based on Philippe Descola's ontologies, an anthropological approach to images from different cultures (La Fabrique des Images, 2010) that can usefully be extended to cinema.
The CineMuseSpace ontology of spatial cultural differences has two focal points:
'Everyday life': This facet examines everyday activities in everyday spaces, concentrating principally on the filmic representation of the home.
'Architectural Elements': This aspect explores the varying uses of the basic elements of architecture, such as windows, doors, stairs or walls.
Building on André Malraux's idea of the Musée Imaginaire [Museum without Walls], a secondary phase of the project will create dedicated museum installations to disseminate the research findings. These purpose-built, interactive installations will engage a wide range of audiences and stimulate new understandings of spatial cultural difference. Three museum installation will be set up in collaboration with the National Museums Liverpool, the Centre for Chinese Contemporary Art in Manchester and the Art Museum of Nanjing University of the Arts in China. In turn, the audience's engagement will be measured to assess the impact of the project. A virtual version of the museum will then continue the engagement and will be expanded over time.
CineMuseSpace aims to generate a novel understanding of spatial cultural differences amongst different cultures. The research project is funded by the Arts and Humanities Research Council (AHRC) and will span 24-months until September 2019.