On 30th March 2019 the CineMuseSpace research project launched its first exhibition in the NextMixing Gallery, Shanghai, which reflects on the idea of A Cinematic Museum of the Everyday. For the first time we explored what a Cinematic Musée Imaginaire of everyday activities might look like. What form would it take? What function would it fulfil?  How would it be organised? What would an audience make of it?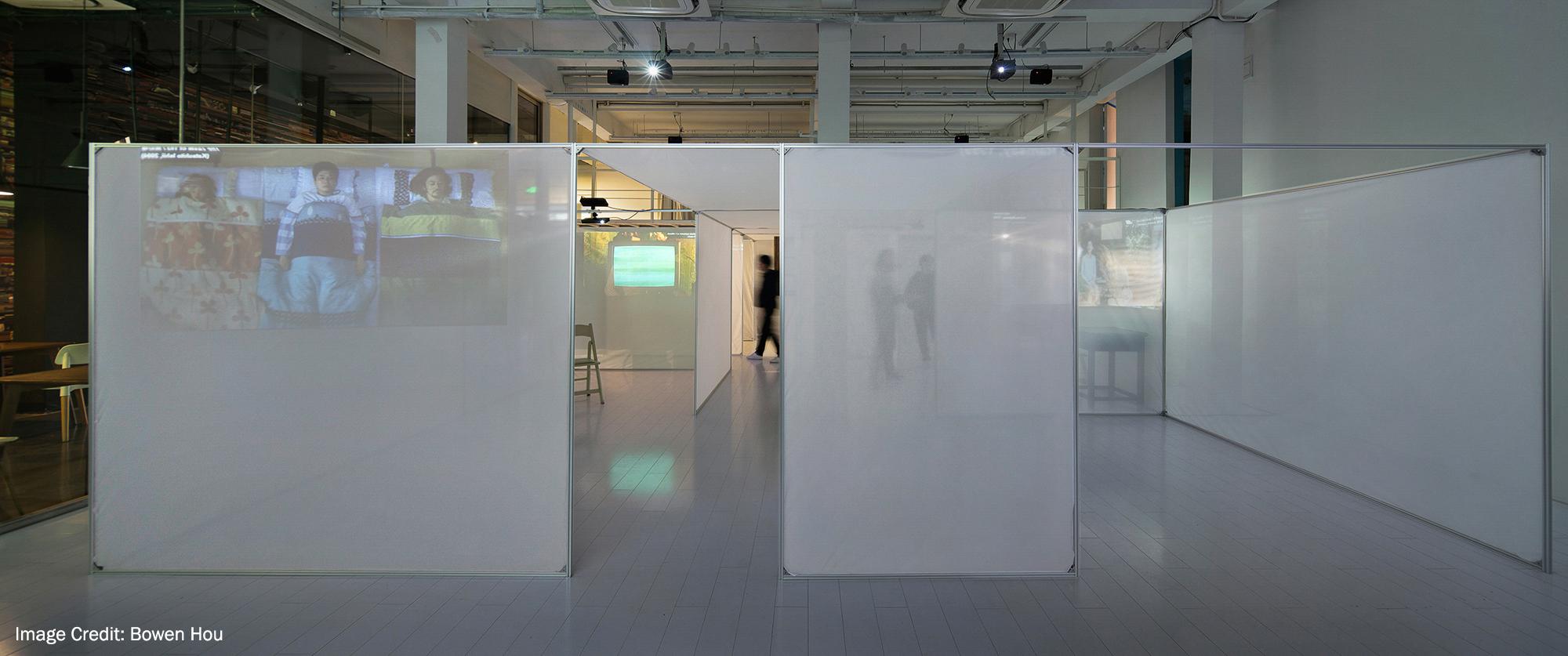 The exhibition was developed through a workshop that took place at the School of Architecture at the University of Nanjing on 23 and 24 March 2019. It is the result of an intense collective effort involving 14 teams of around 60 student participants, led by an international group of professionals and academics, amongst which architects, filmmakers, media specialists and curators.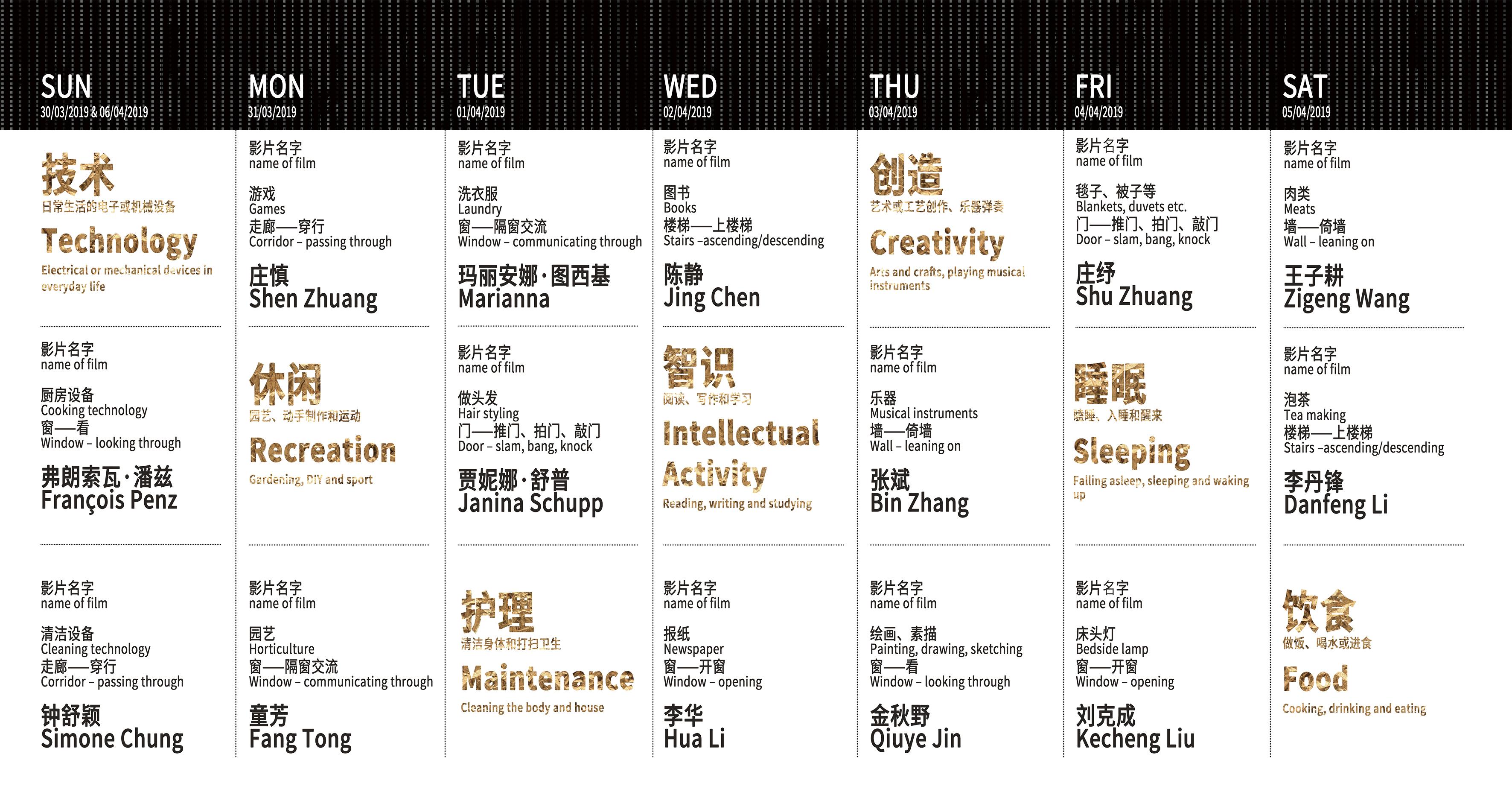 Over one week this exhibition proposed to explore cinematic everyday life situations encountered in and around the home. From March 30th to April 6th,  different domestic activities were curated in the following order: Monday, maintenance – washing, cleaning; Tuesday is for food-related activities – cooking, eating; Wednesday is for creativity – painting, drawing; Thursday is for rest – sleeping, waking up; Friday is for intellectual activity – studying, working, thinking; Saturday is for technology-related activities – computers, microwaves, domestic machines; while Sunday is for recreation – gardening, playing.  The exhibition was accompanied by a series of events focused on artistic and analytical approaches to the everyday, including a lecture performance and a conversation with artist Xu Jie.
The exhibition offered a reappraisal of the routines and gestures of daily life made possible by the analysis of a range of cinematic scenes from different countries post 1945 and imparts new interest in the home. The exhibition aimed to counter some of the negative effects of globalization by contributing to a greater level of understanding and engagement amongst different cultures, by juxtaposing the cultural elements deeply embedded in the cinematic image. Our similarities and differences have to be acknowledged, revealed and celebrated!