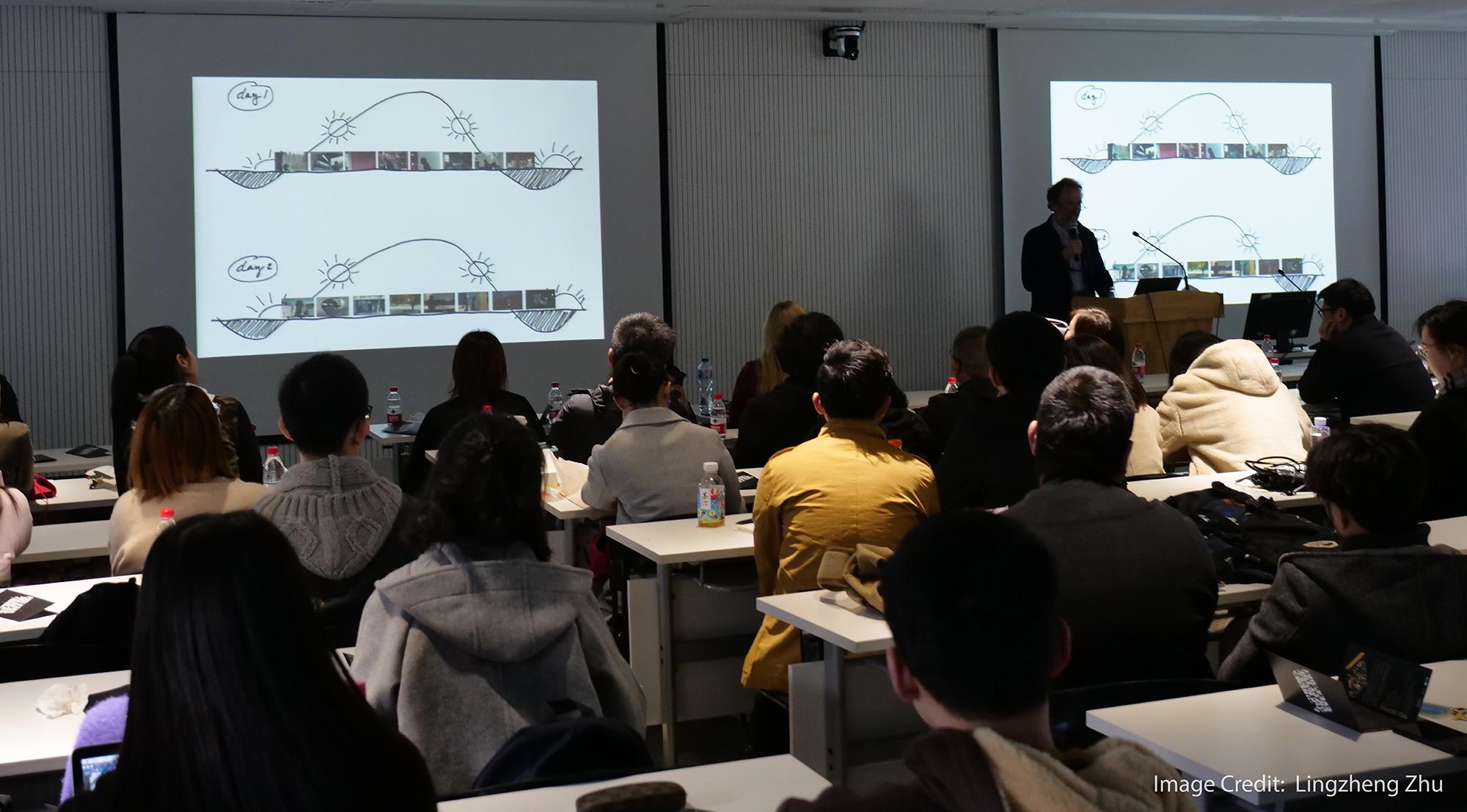 During the weekend of 23 – 24 March 2019, the CineMuseSpace project hosted a workshop at the School of Architecture of Nanjing University on the topic of 'A Cinematic Museum of the Everyday'. The workshop's aim was to develop audio-visual strategies for opening up the project's research findings to the public via an exhibition installation.
The intense collective effort involved 14 teams of around 60 student participants, led by an international group of professionals and academics, amongst which architects, filmmakers, media specialists and curators. The teams were each allocated 1 of 7 everyday activities to explore:
Maintenance – washing, cleaning;
Food – cooking, eating;
Creativity – painting, drawing;
Sleep – resting, sleeping, waking up;
Intellectual activity – studying, working, thinking;
Technology – activities relating to domestic technology
Recreation – gardening, playing.
Each group was equipped with a range of material sourced from the CineMuseSpace project archive to explore their everyday topic. Over the weekend, the teams generated a collection of curated collage films, which function to interpret the mundane from new perspectives and bring renewed attention to our ordinary daily activities.
The results were then exhibited as part of the CineMuseSpace exhibition A Cinematic Museum of the Everyday, Shanghai (30 March 2019 – 6 April 2019).